Singapore's GSF to Invest USD 550 million in India's Education Sector
Vinod Kakumanu

April 3, 2023, 1:08 p.m.
Singapore-based and Indian-origin Global Schools Foundation (GSF) announced plans to invest over USD 550 million in India's school education sector by 2026. GSF already has presence in Bangalore, Pune, Noida and Ahmedabad, and anticipates continued massive growth in demand from families moving across cities within India as well as from relocating families from foreign locations. The aim is to provide guaranteed admissions to relocating students across its complete network with no disruptions, and their investment plan is targeted at this segment. Since many of their existing student communities from international locations (across Asia, Middle-East, Europe, UK and USA) are continuing to move to major Indian metros, India is definitely a strategic growth market for GSF.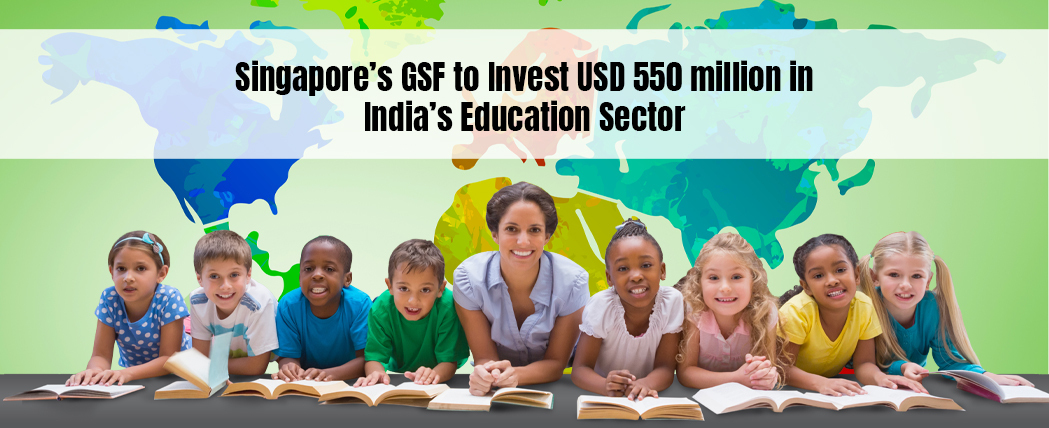 GSF plans to expand its campuses offering international curricula in Bangalore, Hyderabad, Mumbai, Madurai, Nagpur and Noida. This expansion would be done through greenfield projects and mergers, and acquisitions in new locations. For example, the municipal authorities of the city of Noida actively invited global school chains to establish further campuses in the city, to address the needs of internationally relocating families there. GSF has signed an MoU with Noida, with the support of Enterprise Singapore, a division of the Ministry of Trade and Industry of Singapore government.
The foundation is a not-for-profit body, with a network of 35 campuses across 11 countries and boasts of a student body of around 32000 representing 70 different nationalities. GSF is continuing its global expansion plan to serve more communities across India, Middle-East, Japan and Europe.